Name Of Creature:
Lavellus
Class:
Mammal
Habitat:
Mountains & forests, doesn't normally hang out in the trees
Picture:
Crappy drawing: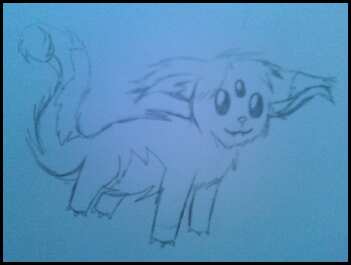 - Three eyes
- White fur with blue/green fur [Depends on where it lives
- Claws can extend
- Can grow to a foot and a half tall and four feet wide.
It Eats:
It's an omnivore. It mostly eats plants, but everyone once in a while it'll hunt down small rodents.
Characteristics:
It likes humans, and isn't very shy. If it's in the mood to, it'll just come up to your and nuzzle your leg. But they're very protective, so if you come after them or their young with intent to harm them, they can extend their claws out and be pretty vicious.
Nocturnal Or Not:
No, they prefer to be out during the day when most people are awake.