Fiona Hunt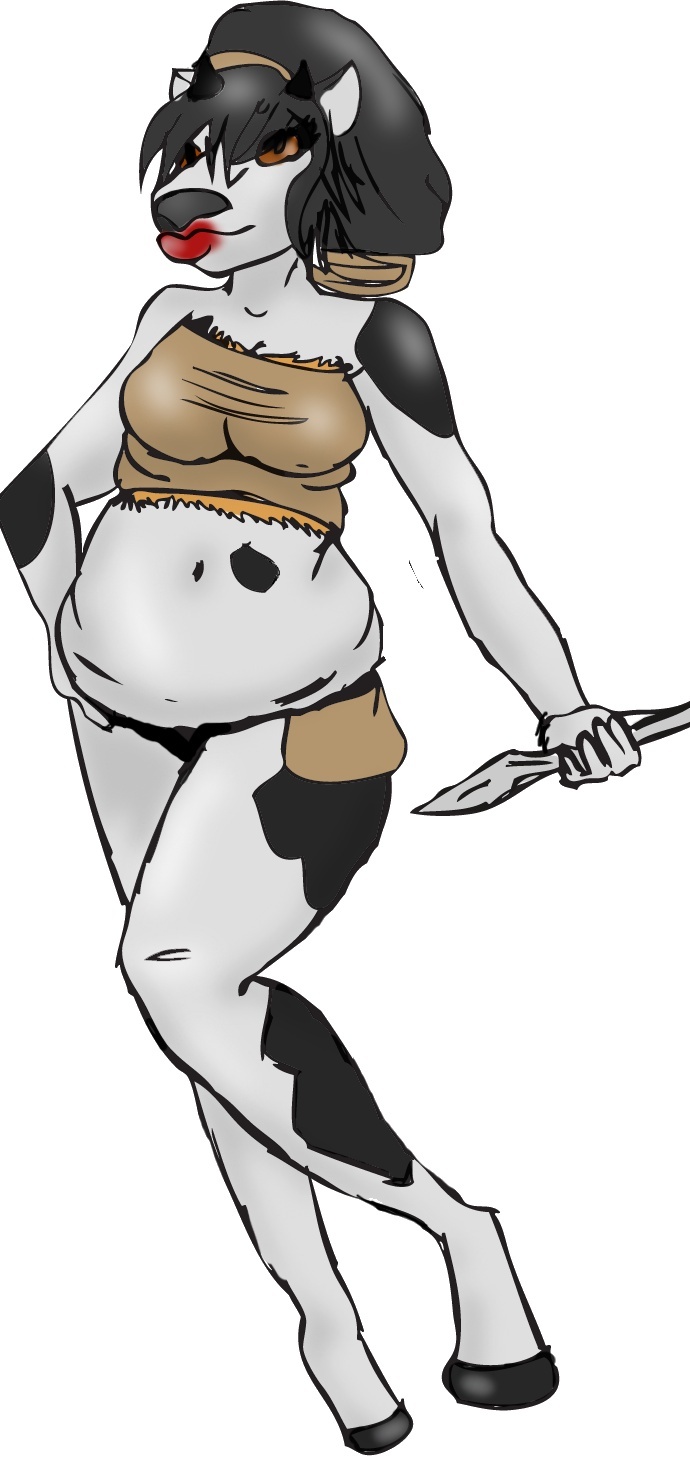 Age: 21
Height: 7' 3"
Weight: 310 Lbs
Biography: Fiona Hunt was always the outcast to her peers; he has always been overweight and self-conscious. Her parents were over-weight as well, so they weren't good roll models towards her. When she was thirteen she met a big, strong half-bull teenager and they fell in love. THis shot her out of her depression and made her realize she is beautiful in her own way. Alas, her love died in battle against thirty men. This crushed her, but also made her stronger.
Now she works as a blacksmith, picking up the trait from her father, and still is nice and plump. She believes she is one of the most beautiful creatures in Terra and is always flirting with men, and sometimes women. She is blissfully happy, but incredibly strong, so do not mess around with her.
Strong points: Talking to others, blacksmith, hand-to-hand fighting.
Weak points: Walking long distances, having relationships, fighting for too long
Fighting style: Hand-to-hand, fist weapons
Favorites: Flirting, pastries, fine cuisine, the color tan, creating things
Hatreds: Swimming, walking, cheating men, vegetables, rodents
Fears: Losing another loved one, becoming thin
Level: 5
Strength: 12
Speed: 4
Intelligence: 7
Magic: 2
Health: 20